Ako začať s kryptomenami?
Dnes už na svete existuje vyše 13 000 kryptomien a stále vznikajú nové. Trh je však ešte len na začiatku a odborníci predpokladajú, že sa bude ďalej rozvíjať. To znamená, že máte teraz výbornú príležitosť na zhodnotenie svojich voľných financií.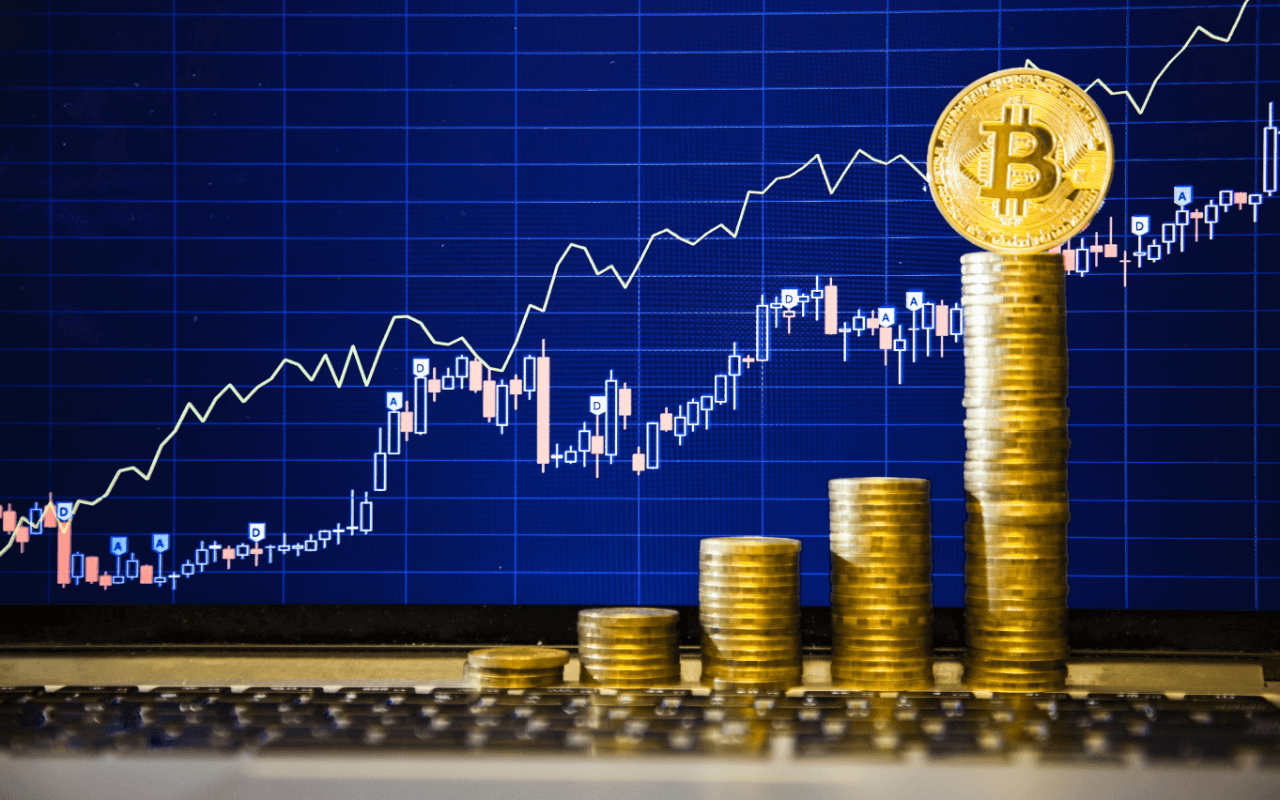 Bitcoin je prvá a momentálne najznámejšia internetová kryptomena. Vznikol v roku 2009 a odštartoval zrod úplne nového trhu a zároveň aj investičných príležitostí. Bitcoin bol vytvorený ako nezávislý finančný systém na prenos hodnoty. Nemá žiadnu centrálnu autoritu, je otvorený všetkým, má globálny charakter a nikto v sieti nemá právo cenzurovať transakcie.
Expert na kryptomeny a zároveň zakladateľ Fumbi Network Juraj Forgács predpokladá, že Bitcoin môže mať do štyroch rokov hodnotu až 400 000 eur. Preto by ste si príležitosť investovať do kryptoaktív nemali nechať uniknúť ani vy.
Ak sa v kryptomenách úplne neorientujete a chcete nechať ich spravovanie na odborníka, je dôležité vybrať si toho správneho. Čo je ale podstatné pri správnom výbere?
V prvom rade je dôležité preveriť si, s kým investujete – ak vám nejaká spoločnosť sľubuje zaručené výnosy, mali by ste to brať ako výstrahu. Kryptomeny sú totiž veľmi volatilné a tvrdiť , že vám niekto prinesie istý zisk, je zavádzajúce. Radšej si vyberte seriózneho partnera, ktorý sa v kryptomenách skutočne vyzná. Vo Fumbi pracuje tím skvelých expertov na kryptomeny, ktorým môžete dôverovať.
Veľkú pozornosť by ste mali venovať aj uskladneniu vašich kryptomien. Straty kľúčov k peňaženkám či hackerské útoky na burzách pripravili ľudí už o stovky miliónov eur. Pri investovaní s Fumbi máte o túto starosť menej – Fumbi využíva Ledger Vault, čo je jedno z najdôveryhodnejších a najbezpečnejších riešení úschovy kryptomien na svete, a uschované kryptomeny sú poistené.
S produktami Fumbi minimalizujete riziká investovania do kryptomien a budete môcť využiť potenciál tohto odvetvia veľmi jednoducho.
S investíciou do kryptomien potešíte svoje budúce ja
Ak si chcete sporiť na svoju budúcnosť, výborným riešením je dlhodobé investovanie. Opakovanie menších mesačných vkladov je rozumnou stratégiou, pri ktorej znižujete riziko zle načasovaného nákupu, keď sú ceny a trh relatívne vysoko.
Trh s kryptomenami má neporovnateľný rastový potenciál, ale aj možnosť cenových výkyvov. Je preto rozumné znížiť riziko spriemerovaním nákupných cien. Ak si v banke založíte trvalý príkaz, nebudete musieť na vkladanie stále myslieť a plánovať si ho.
Vyberte si produkt, ktorý vám vyhovuje najviac
Najvhodnejšie produkty na dlhodobé sporenie sú Fumbi Index Portfolio a Fumbi Bitcoin and Gold.
Najkonzervatívnejšiu investičnú stratégiu vám prináša Fumbi Bitcoin and Gold, v ktorom sme jedinečne prepojili potenciál rýchlo rastúceho odvetvia kryptomien so stabilitou reálneho zlata. Okrem Bitcoinu s ním totiž investujete aj do kryptomeny PAX Gold, ktorá je unikátna v tom, že je krytá reálnym zlatom.
Zlato dlhodobo patrí k obľúbeným investičným artiklom a v tomto produkte ukotví vašu investíciu – inteligentný algoritmus totiž financie priebežne rebalansuje, aby boli vždy rozdelené v pomere 50:50. To znamená, že keď hodnota bitcoinu stúpne, časť sa odpredá a kúpi sa zlato a naopak. Vďaka tomu budete predávať a nakupovať vtedy, keď je to výhodné. Prečítajte si o benefitoch Fumbi Bitcoin a Zlato.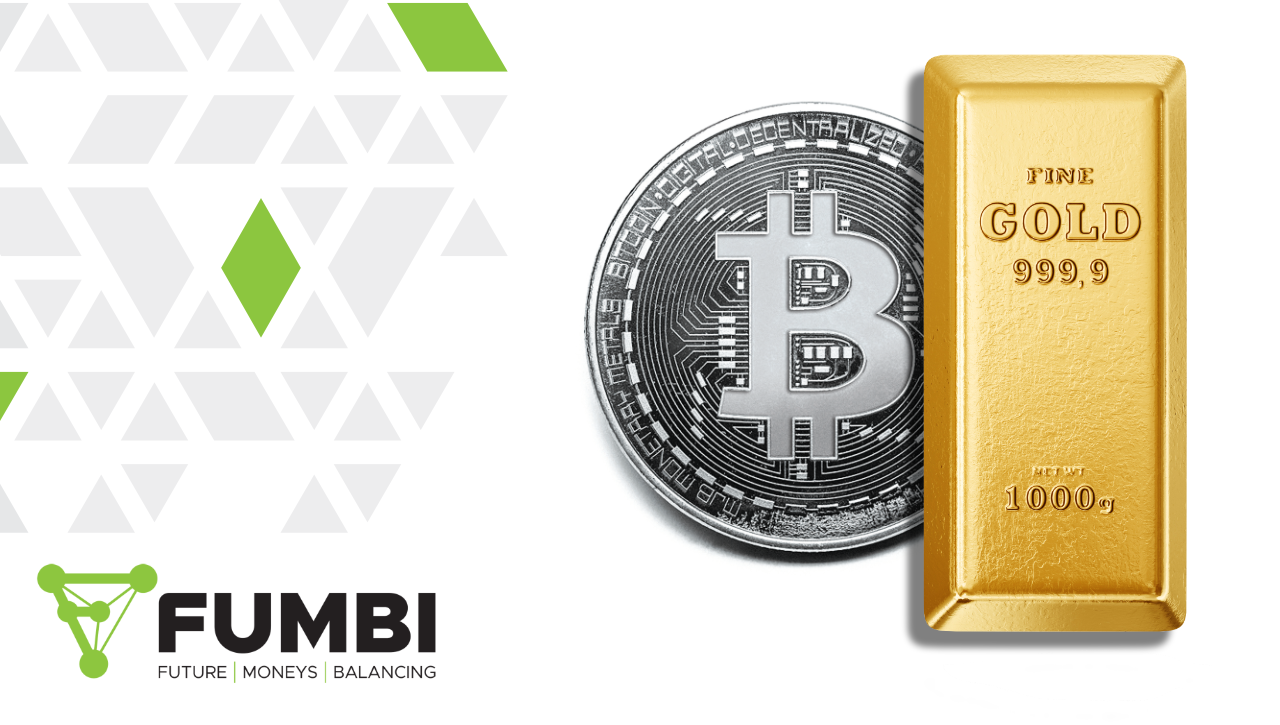 S Fumbi Index Portfóliom investujete do celého portfólia kryptomien, ktoré spĺňajú naše vysoké štandardy. Fumbi Algoritmus financie inteligentne distribuuje – sleduje celkový vývoj na trhu a nespolieha sa na jednotlivé kryptomeny. Zistite viac o tom, ako vyberáme kryptomeny do nášho portfólia.
Začať môžete s investíciou už od 50 €
Spoločnosť Fumbi vznikla v roku 2018 a odvtedy prináša širokej verejnosti možnosť investovať do kryptomien jednoduchým a bezpečným spôsobom. Dôveruje jej už vyše 70 000 registrovaných používateľov. Nemusíte si zakladať peňaženky a vytvárať si účty na medzinárodných burzách. Investovať do kryptomien začnete za pár klikov a to s investíciou už od 50 €.
Recommended
Ďalšie články

with Fumbi