Digitálny pilier – sporenie na budúcnosť v kryptomenách
Keďže budúcnosť závisí vo veľkej miere práve od rozhodnutí, ktoré urobíte vo svojom aktívnom veku, je rozumné začať sa čím skôr venovať aj príprave na svoju budúcnosť a pozerať sa po nových možnostiach, ako si ju zlepšiť. Keďže neviete, ako budú klasické sporiace piliere o pár rokov fungovať, je lepšie spoľahnúť sa na seba a začať si sporiť vo svojom vlastnom digitálnom pilieri s Fumbi.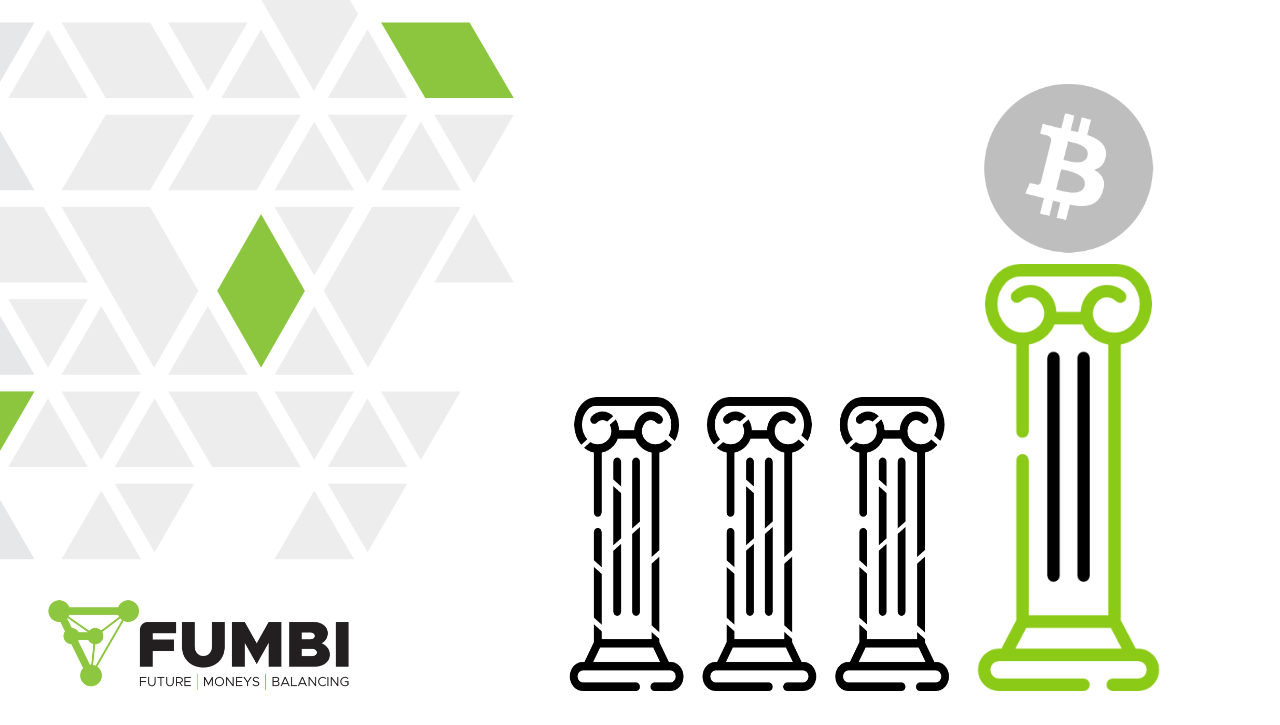 Sporiacich pilierov máme na Slovensku už niekoľko. Ich výnosnosť je však veľmi nízka a celé tradičné sporenie často pre laika nie je úplne transparentné. Stále viac Slovákov si myslí, že sa v budúcnosti nebude môcť spoľahnúť na tieto piliere a prostriedky z nich nebudú dostatočné.
Sporenie v kryptomenách s Fumbi je veľmi jednoduché a prehľadné
Na rozdiel od ostatných sporiacich pilierov je digitálny pilier od Fumbi jednoduchý, prehľadný a bez viazanosti. Prostriedky, ktoré si v ňom budete sporiť, si môžete kedykoľvek vybrať. V prehľadnom profile navyše uvidíte, ako sa vašim financiám darí a môžete svoje investície kedykoľvek zvýšiť.
S nami môžete investovať do kryptomien bez toho, aby ste sa museli prihlasovať na burzu alebo si zakladať peňaženky a starať sa o bezpečné uloženie svojich kryptomien – Fumbi urobí všetko za vás.
Pravidelné investície sú základom dobrého sporenia
Na budúcnosť sa môžete dobre pripraviť so sporiacou investičnou stratégiou, ktorá je jednoduchá a prehľadná. Vo Fumbi si stačí nastaviť trvalý príkaz vo svojej banke a o ostatné sa už postaráme.
Opakovanie menších mesačných vkladov je pri dlhodobom investovaní rozumnou stratégiou. Pravidelným investovaním si znižujete riziko zle načasovaného nákupu, keď sú ceny a trh relatívne vysoko. Trh s kryptomenami má neporovnateľný rastový potenciál, ale aj možnosť cenových výkyvov. Je preto rozumné znížiť riziko spriemerovaním nákupných cien. Navyše je to pohodlné riešenie aj kvôli tomu, že nebudete musieť na vkladanie stále myslieť a plánovať si ho.
Najvhodnejšie produkty pre váš digitálny pilier
S Fumbi môžete sporiť s modernými aktívami a zároveň konzervatívnou stratégiou. Najvhodnejšie produkty na dlhodobé vytváranie svojho digitálneho piliera sú Fumbi Index Portfolio a Fumbi Bitcoin and Gold. Pri nich môžete robiť každomesačne malé vklady a nemusíte sa starať o nič iné.
Vo Fumbi Index Portfóliu investujete do celého portfólia kryptomien, ktoré pravidelne prehodnocuje náš vlastný Fumbi Algoritmus. Sleduje celkovú trhovú hodnotu a nespolieha sa na jednotlivé kryptomeny. Algoritmus vašu investíciu efektívne rozkladá do dynamického portfólia top kryptomien.
Novinka medzi našimi produktami Fumbi Bitcoin and Gold v sebe spája potenciál kryptomien so stabilitou reálneho zlata. Produkt je unikátny aj v tom, že sa priebežne rebalansuje tak, aby bola vaša investícia rozdelená vždy 50:50. To znamená, že ak zlato vystúpi, časť sa predá a nakúpi sa bitcoin – a naopak. Vďaka tomu vždy nakupujete a predávate kryptomeny vtedy, keď je to výhodné. Konzervatívna stratégia využívajúca potenciál rýchlo rastúceho odvetvia je ideálna na dlhodobé sporenie.
Našim produktom verí už viac než 50 000 používateľov. Potešte svoje budúce ja a pridajte sa k nim čo najskôr! S nami môžete začať investovať už od 50 €.
Recommended
Ďalšie články

with Fumbi