Filozofia výberu Fumbi portfólia
Vo Fumbi veríme v transformačnú silu a vysoký rastový potenciál kryptomien. Keďže kryptomeny sú stále v "plienkach", investovať do nich je pre väčšinu ľudí ťažké. Preto sme návrhom indexového portfólia Fumbi našli najjednoduchší spôsob akým môže na trhu s kryptomenami investovať ktokoľvek.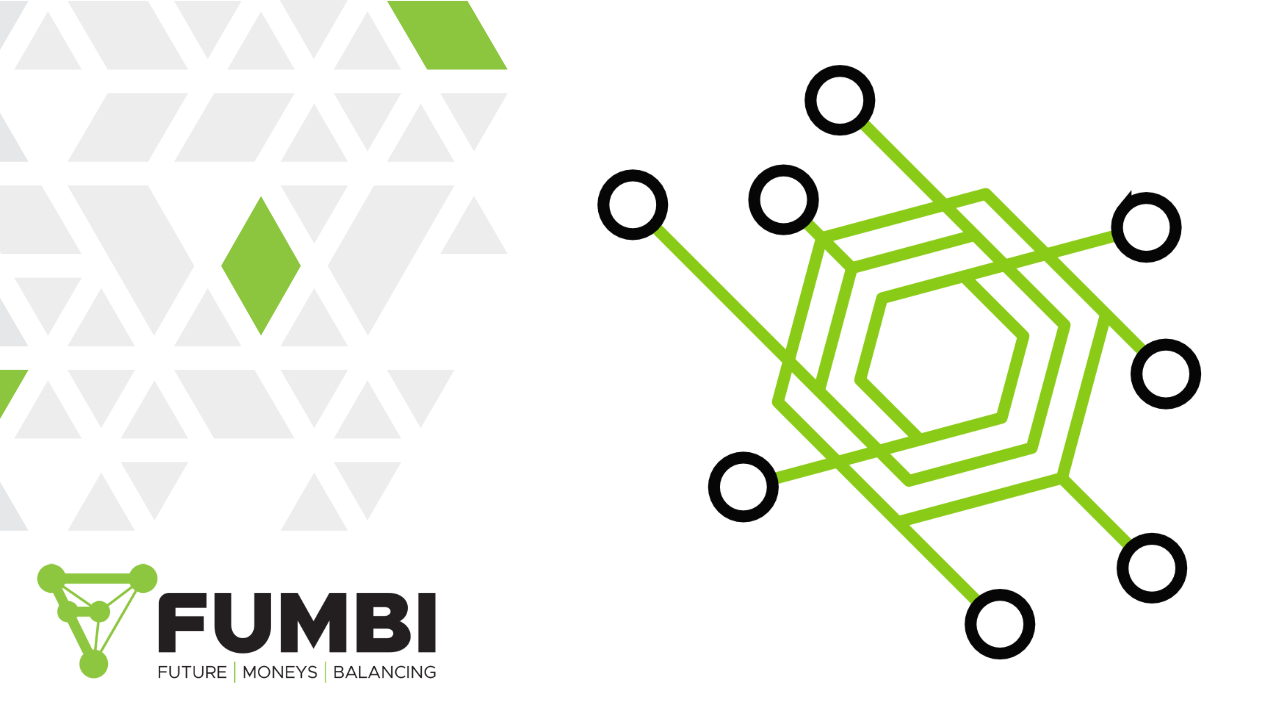 Index sleduje trhovú kapitalizáciu kryptomien, pričom je denne vyvažovaný našim algoritmom. Naše portfólio pozostáva zo starostlivo vybraných kryptomien a odráža našu investičnú filozofiu, ktorá pracuje s troma hlavnými faktormi hodnoty / prípadmi použitia vo svete kryptomien:
Platby
Internetu dlho chýbali natívne protokoly na prevod platieb uľahčujúci výmenu hodnoty na celom svete. Kryptomeny vznikli ako odozva na na tento konkrétny problém. Zatiaľ čo Bitcoin je v tejto oblasti zďaleka najvýznamnejším hráčom, v posledných rokoch sa objavilo niekoľko alternatívnych kryptomien, ktorých cieľom je súťažiť o podiel na trhu v sektore platieb.
Kryptomeny ponúkajú oproti tradičným platbám viacero výhod. Sú rýchlejšie, lacnejšie, transparentnejšie a umožňujú vylúčenie sprostredkovateľov. Okrem toho ponúkajú platby nepodliehajúce cenzúre, čo je v tradičných platobných systémoch neslýchané. Preto sme presvedčení, že platby sú jednou z hlavných užívateľsky atraktívnych domén a na trhu s kryptomenami sú tvorcami hodnoty.
Examples of assets: Bitcoin, Litecoin, Stellar, Dash etc.
S indexovým portfóliom Fumbi investujete do hŕstky rôznych kryptomien, ktoré konkurujú platobnému sektoru.
Web 3.0
Blockchain a technológia rozloženej účtovnej knihy (DLT) však umožňujú oveľa viac ako iba platby. Platformy pre inteligentné zmluvy, ako je napríklad Ethereum, pripravili pôdu na vytváranie decentralizovaných aplikácií, ktoré môžu byť zavedené do obrovského množstva priemyselných odvetví, od financií, poisťovníctva, hier až po logistiku a mnoho ďalších.
Inteligentné zmluvy umožňujú automatizovať procesy a tým zvyšovať efektívnosť, šetriť náklady, znižovať riziká a a byť prirodzene vymožiteľnými. Tieto výhody predstavujú hlavné dôvody, prečo sme presvedčení, že inteligentné zmluvy sa budú v budúcnosti zavádzať čoraz viac. Aj keď je Ethereum najobľúbenejšou platformou pre inteligentné zmluvy, čelí tvrdej konkurencii niekoľkých projektov, ktoré sa objavili v posledných rokoch. Tieto platformy, spolu so svojimi dodatočnými aplikáciami, nepredstavujú iba úplne novú triedu aktív, ale aj evolučný krok vo vývoji internetu, a preto spadajú pod názov Web 3.0.
S indexovým portfóliom Fumbi investujete do rôznych platforiem pre inteligentné zmluvy a staviate na kartu rastu ekosystému Webu 3.
Examples of assets: Ethereum, EOS, Cardano, Tezos, etc.
Decentralized Finance (DeFi)
Decentralizované alebo otvorené finančníctvo je najrýchlejšie rastúcim segmentom v priestore kryptomien. DeFi vytvára vesmír inteligentných zmlúv, ktoré napodobňujú funkcie pôvodných finančných inštitúcií a privádzajú ich do blockchainu vo forme open-source decentralizovaných aplikácií. Výsledkom je otvorený paralelný finančný systém, ktorý je úplne transparentný bez potreby povolení.
Na rozdiel od tradičného finančného systému riadi aplikácie DeFi matematika, preto sa ku každému pristupuje rovnako, bez ohľadu na rasu, stav alebo zemepisnú polohu. Vďaka týmto funkciám sú kryptomeny a aplikácie DeFi skvelou bránou na svetové finančné trhy pre 2 miliardy ľudí, ktorí nemajú bankový účet. V posledných dvoch rokoch ekosystém DeFi, pozostávajúci z rôznych decentralizovaných búrz, úverových protokolov a derivátov, vzrástol o stovky percent nielen z hľadiska počtu aplikácií a používateľov, ale aj z hľadiska trhovej kapitalizácie.
Examples of assets: Maker, Aave, Compound, Synthetix, 0x, etc.
S indexovým portfóliom Fumbi môžete investovať do množstva aplikácií DeFi, ktoré sú rozhodujúce pri budovaní nového finančného systému.
Na základe našej investičnej filozofie skúmame trh a každý štvrťrok robíme v našom portfóliu zmeny. Starostlivo vyberáme kryptomeny na základe týchto formálnych kritérií:

Each cryptocurrency must be among the Top 50 based on market capitalization according to CoinMarketCap.
Každá kryptomena v portfóliu musí byť obchodovateľná na jednej z hlavných búrz.
Všetky kryptomeny v portfóliu musia mať dostatočnú likviditu – minimálny priemerný denný globálny objem obchodovania 5 miliónov USD.
Recommended
Ďalšie články

with Fumbi