Hossa w świecie kryptowalut!
W ciągu ostatnich kilku tygodni w świecie kryptowalut miało miejsce wiele ważnych wydarzeń, które zwiększyły liczbę inwestycji na kryptorynku i doprowadziły do wzrostu wartości walut wirtualnych. Bitcoin powoli, zaczął zbliżać się do historycznego maksimum 20 000 USD zanotowanego w grudniu 2017 roku.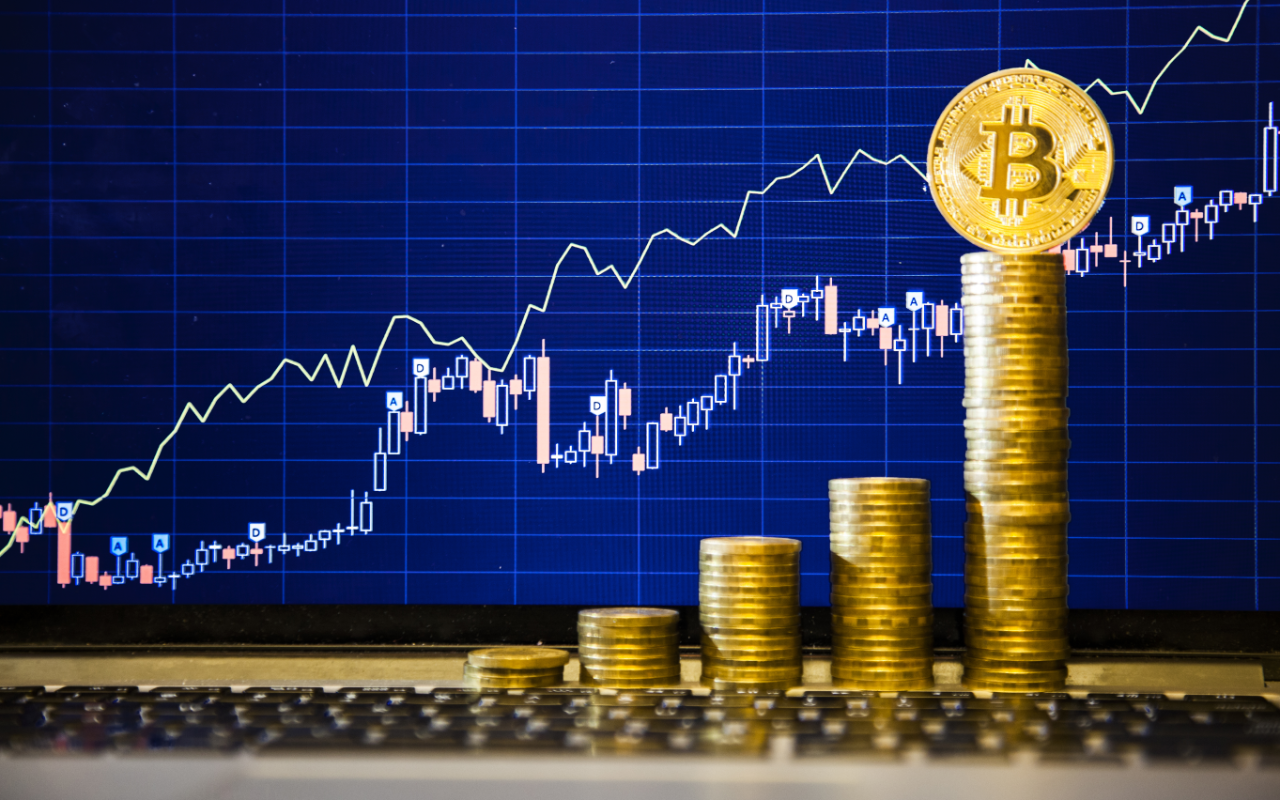 Wartość Bitcoina obecnie wynosi nieco ponad 15 000 USD, a wszystko wskazuje na jego dalszy wzrost. Poniżej prezentujemy czynniki mające wpływ na obecną sytuację:
PayPal rozpoczął wdrażanie kryptowalut
PayPal potwierdził, że waluty wirtualne zostaną zintegrowane z ich usługami w styczniu 2021 roku. Oznacza to, że około 350 milionów ich klientów będzie miało kryptowaluty na wyciągnięcie ręki. Będą oni mogli kupować, sprzedawać, a nawet używać ich jako formę płatności. Stanowi to ważny krok naprzód dla walut wirtualnych, świadczący o ich globalnym znaczeniu.
Mimo to grupa osób negatywnie odniosła się do posunięcia firmy. Krytycy zwracają uwagę, że to PayPal będzie właścicielem kluczy prywatnych do portfeli swoich klientów. My natomiast, uważamy, że krok ten stanowi znaczący element obecnego trendu integracji walut wirtualnych z tradycyjnym ekosystemem finansowym.
Paradoksalnie, oznacza to, że PayPal może wkrótce stać się technologią drugiego stopnia opartą na Bitcoinach, pozwalającą na skalowanie płatności w walutach wirtualnych. PayPal, który przetwarza płatności o wartości 712 miliardów dolarów, może dogonić, a może nawet przewyższyć mityczną Lightning Network.
Firmy kryptowalutowe stają się bankami, a banki – firmami kryptowalutowymi
Rok 2020 był przełomowy dla firm kryptowalutowych, ponieważ waluty wirtualne otrzymały "zielone światło" od wielu organów regulacyjnych, a niektóre z nich oficjalnie potwierdziły, że banki mogą przechowywać kryptowaluty w imieniu swoich klientów (między innymi w USA czy w Niemczech).
Jest bardzo możliwe, że trend ten będzie się utrzymywał, rozszerzając się na inne kraje, otwierając kryptowaluty dla wszystkich. JP Morgan, bank występujący dotąd przeciwko Bitcoinowi, ogłosił niedawno własnej kryptowaluty. Dodatkowo podstawie swojej najnowszej analizy zmienił również nieco swoje stanowisko co do Bitcoina przewidując wzrost jego ceny.
Fuzja pomiędzy bankowością a światem kryptowalut przebiega obustronnie!
Nie tylko banki coraz bardziej inwestują w kryptowaluty, ale także pierwsze firmy i giełdy Bitcoin stają się bankami. Bardzo znany serwis Bitcoin Xapo ogłosił ten ruch zeszłego lata. Nie jest również tajemnicą, że szwajcarska firma Bitcoin Suisse ma podobne ambicje.
Instytucje masowo kupują kryptowaluty
W ciągu ostatnich kilku tygodni na rynku kryptolowalut pojawił się kolejny trend. Firmy i instytucje masowo kupują Bitcoina, przenosząc swoje płynne rezerwy z dolara na BTC. Przykładowo firma MicroStrategy latem zakupiła BTC o wartości około 425 mln USD. Podobnych inwestycji dokonała firma Square i Stone Ride Holdings. Obecnie, łączna wartość rezerw BTC tych firm wynosi ponad 11 mld dolarów.
Co więcej, tendencja ta jest coraz bardziej widoczna w świecie finansów. Bitcoin i podobne mu kryptowaluty to aktywa, które zaczęły wzbudzać zainteresowanie nawet największych graczy, funduszy hedgingowych i emerytalnych.
Do miliardera, zarządzającego funduszami hedgingowymi Paula Tudora Jonesa dołączył weteran Wall Street i legenda w dziedzinie funduszy inwestycyjnych Bill Miller. Twierdził on, że obecnie ryzyko spadku BTC do 0 jest bardzo niskie. Miller stwierdził również, że przewiduje, iż duże instytucje i korporacje będą nadal kupować Bitcoina, intensywniej niż kiedykolwiek.
Wyczekiwany kamień milowy dla Ethereum jest na wyciągnięcie ręki
Długo oczekiwane przeniesienie sieci Ethereum z nieefektywnego mechanizmu konsensualnego Proof-of-Work (POF) do Proof-of-Stake (POS) jest tuż za rogiem. Zmiany samego protokołu i fazy zerowej ETH 2.0 można spodziewać się w najbliższych tygodniach. Jest ona bardzo skomplikowana i trudna, szczególnie jeśli chodzi o implementację technologiczną, wymagającą od deweloperów wielu lat pracy.
Jedną z najbardziej ekscytujących perspektyw tej zmiany jest wprowadzenie tak zwanej "stawki". Stawka pozwala użytkownikom na nabycie nowego eteru, jeśli złożą dokładnie 32 etery do "łańcucha znaków nawigacyjnych" i dalej będą uczestniczyć w walidacji transakcji. Sam proces jest zaawansowany technologicznie i wymaga użycia najwyższej klasy sprzętu. Funkcja ta powinna przyciągnąć kapitał do ekosystemu Ethereum.
DeFi rozwija się jak szalony!
Ekosystem Zdecentralizowanych Finansów (DeFi) w ciągu ostatniego miesiąca wzrósł na wartości o kilka miliardów dolarów. Chociaż wzrost DeFi zwolnił w ciągu ostatnich kilku tygodni, nowe aplikacje i projekty stale kiełkują, przyciągając nowy kapitał.
Ekosystem aplikacji DeFi rozwija się nie tylko w Ethereum, ale również zaczyna przyspieszać w kategoriach alternatywnych platform inteligentnych kontraktów, takich jak Cosmos czy Polkadot. Coraz liczniejsze jest pole gry konkurentów z Ethereum, a na platformach takich jak Solana czy Avalanche widoczna jest konkretna aktywność.
Święta Bożego Narodzenia przyszły w tym roku szybciej wraz z wprowadzeniem długo oczekiwanego projektu – Dfinity, który może wstrząsnąć tym segmentem rynku.
Rynek kryptowalut nie spowalnia, lecz codziennie przynosi wiadomości i ciekawe wydarzenia. Zainteresowanie kryptowalutami rośnie, a co za tym idzie, rośnie też sam rynek i jego wartość. Wszystkie te wątki wskazują na bardzo ekscytujący czas na rynku najbliższych miesiącach.
Recommended
More articles

with Fumbi