Jak najlepiej wykorzystać Fumbi do inwestowania w kryptowaluty?
Tworząc Fumbi myśleliśmy o długoterminowej perspektywie oraz o tym, że wzrost rynku kryptowalut stwarza wyjątkową szansę dla każdego, kto będzie ich posiadaczem.
Rodzi to jednak szereg pytań: kiedy, gdzie i jakie kryptowaluty kupować, kiedy je sprzedawać i gdzie bezpiecznie je przechowywać. Dzięki swojemu algorytmowi Fumbioferuje odpowiedzi na te pytania.Naszym celem było stworzenie narzędzia inwestycyjnego,które pozwoli każdemu efektywnie inwestować.
Użytkownik nie musi kupować kryptowalut.
Nikt nie wie, która kryptowaluta będzie dominować na rynku. Bitcoin jest zdecydowanienajlepszy, jednak nie jest też nietykalny. Dzięki algorytmowi Fumbi inwestycja rośnie lubmaleje proporcjonalnie do całego rynku. Dlatego użytkownik nie musi wybieraćposzczególnych kryptowalut.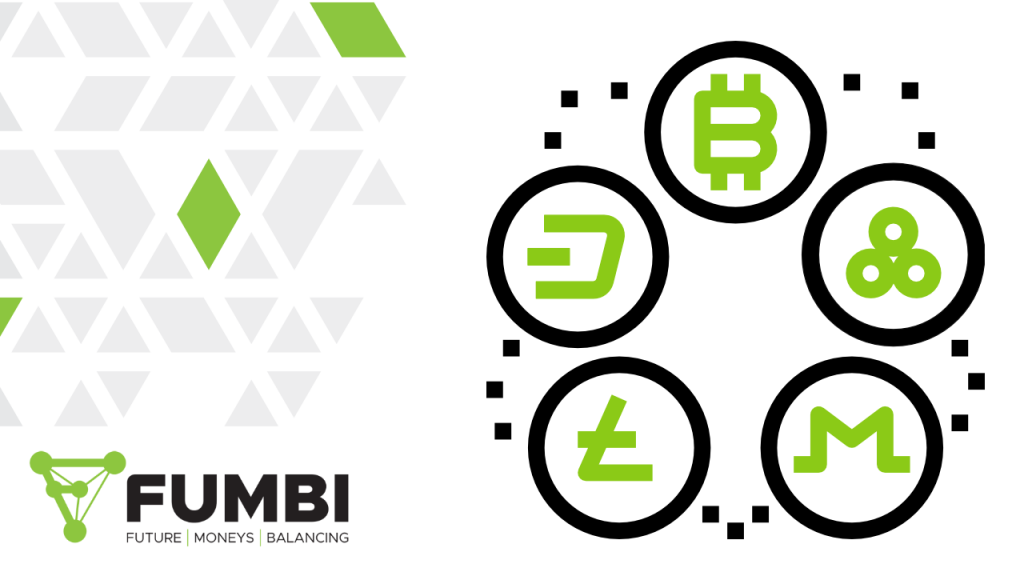 W Fumbi, bez względu na to, jak konkurują ze sobą kryptowaluty, ważna jest tylko ichwspólna wartość. Dokładność algorytmu Fumbi i szerokość próbki rynkowej, z którą pracuje,będzie stopniowo wzrastać, jednak obecne wyniki również są bardzo zadowalające.
Nie można mylić perspektywy długoterminowej z szybkim wzbogaceniem się
Jeśli kupisz Bitcoin teraz, nie oznacza to, że za miesiąc jego wartość wzrośnie. Po miesiącu,nawet, a nawet po pół roku, możesz bardzo łatwo stracić na wartości swojej inwestycji, mimozałożenia o długoterminowym wzroście. Należy pamiętać, że możliwy 100-krotny wzrost cen w ciągu kilku lat nie będzie możliwy bez poważnych zawirowań. Gwałtowne spadki nastąpiąpo gwałtownych wzrostach i często zajmują 30-40% poprzedniego wzrostu.
Ile zainwestować?
Bardzo ważne jest, aby zrozumieć, że jest to ryzykowna inwestycja, dlatego generalnie zalecasię inwestowanie tylko takiej kwoty, która nie obciąży Cię finansowo w przypadku straty.
Kupować tanio, sprzedawać drogo?
Raczej kup i zachowaj. Założenie o dużym wzroście na rynku kryptowalut wiąże się zkoniecznością zakupu kryptowalut już teraz. Idealnym rozwiązaniem jest rozłożenie ryzykaterminowego na zlecenie stałe na okresy miesięczne lub tygodniowe i nie martwienie się obieżące wahania cen. Jeśli interesuje Cię jednorazowa lokata, lepiej kupować kryptowalutypo niższych cenach niż podczas gwałtownego wzrostu wartości.
Inwestowanie przez Fumbi jest bardzo proste:
Szybka, łatwa i bezpłatna rejestracja
Uwierzytelnianie użytkownika
Depozyt od 50 €
Śledzenie postępu inwestycji w przejrzystym profilu
Algorytm Fumbi i jego odchylenie od rozwoju rynku: poniżej 0,14%! Do tej pory w Fumbi skupialiśmy się wyłącznie na rynku słowackim, gdzie przekroczyliśmyliczbę 20 000 zarejestrowanych inwestorów. Obecnie poszerzamy nasze usługi nie tylko o Czechy, ale także o Polskę. W ostatnim czasie w Fumbi, pomimo kryzysu, obserwujemywzrost liczby klientów i ich zainteresowania inwestowaniem, dlatego zdecydowaliśmy się nieodkładać wejścia na polski rynek.
Recommended
More articles

with Fumbi