Prečo rastie Bitcoin a trh kryptomien?
Posledné týždne sme boli v rámci kryptomenového trhu svedkami niekoľkých udalostí, ktoré nakopli celý trh, čo sa odrazilo nielen na rastúcej cene kryptomien, ale aj na obchodovanom objeme týchto aktív.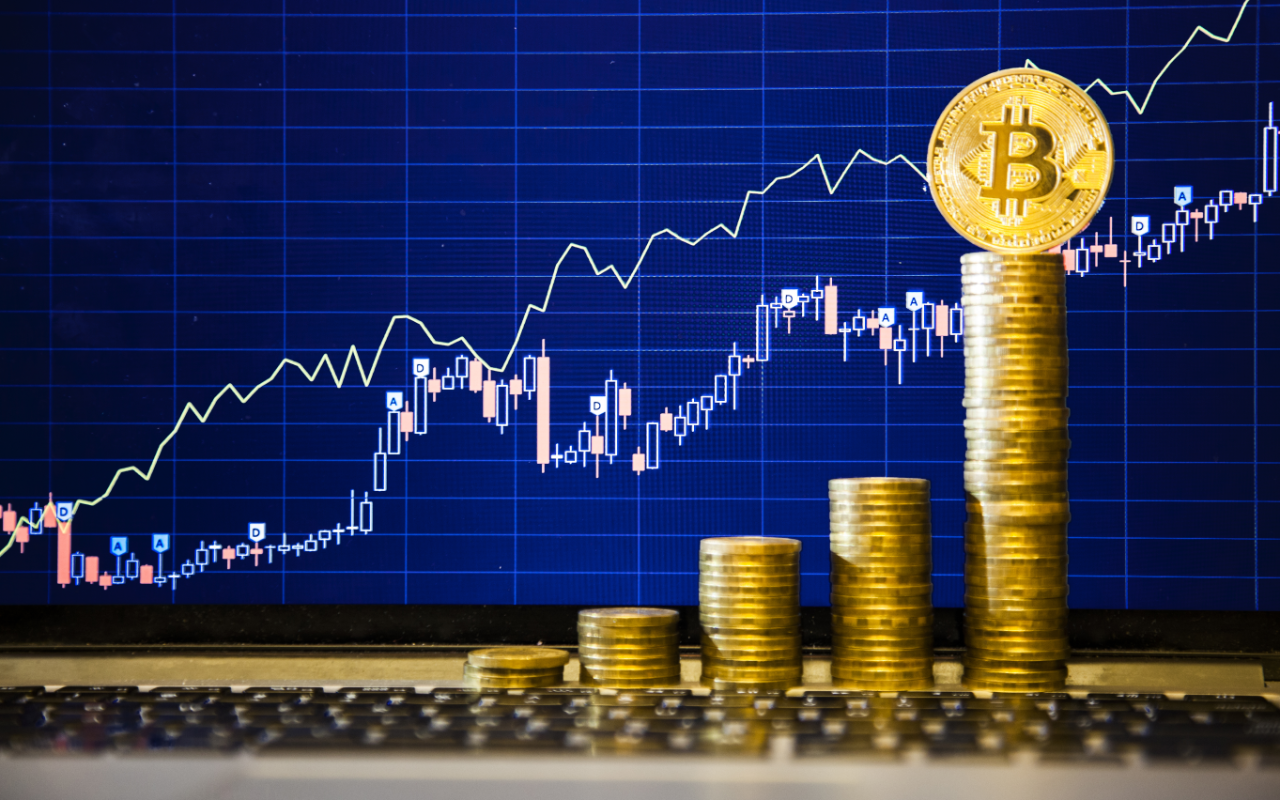 Bitcoin sa začal pomaly, ale isto približovať k svojmu historickému maximu z decembra 2017, kedy jeho cena dosiahla až 16 900 EUR. V súčasnosti osciluje nad úrovňou 15 000 EUR, a všetko nasvedčuje tomu, že by v raste mohol pokračovať. Poďme si preto zhrnúť, čo všetko stojí za rastúcim krypto trhom.
Paypal implementuje kryptomeny
Hoci sa o tom hovorilo už dlho, na konci októbra Paypal oznámil, že od januára 2021 firma definitívne integruje kryptomeny do svojich služieb. Znamená to, že jej takmer 350 miliónov klientov bude mať kryptomeny na dosah ruky, budú ich môcť nakupovať, ale aj nimi platiť.
Jedná sa teda o významný míľnik pre kryptomeny, nakoľko ich posúva o veľký krok vpred, čo sa týka globálnej adopcie.
Hoci sa v Bitcoinovej komunite ozývajú aj kritické hlasy najmä kvôli tomu, že v skutočnosti bude privátne kľúče od peňaženiek držať Paypal a nie užívatelia samotní, jedná sa o nevyhnutný krok v rámci dlhodobého trendu splývania krypto sveta s tradičným finančným ekosystémom.
Paypal sa tak paradoxne môže stať čoskoro svojím spôsobom ďalšou technólogiou druhej vrstvy nad Bitcoinom, ktorá umožňuje škálovanie kryptomenových platieb. Keďže len za minulý rok 2019 Paypal sprocesoval platby v objeme 712 miliárd dolárov, ľahko tak môže predbehnúť dokonca aj bájny Lightning Network.
Krypto firmy sa stávajú bankami a banky krypto firmami
Rok 2020 bol zlomový v tom, že kryptomeny boli "posvätené" viacerými regulátormi, ktoré oficiálne potvrdili, že aj banky môžu držať kryptomeny v mene svojich klientov. Takto sa to stalo napríklad v USA či Nemecku. Je veľmi pravdepodobné, že tento trend bude pokračovať aj v ďalších krajinách a kryptomeny sa budú stávať čím ďalej tým dostupnejšími širokým masám.
JP Morgan, banka známa dlhodobou kritikou Bitcoinu, nedávno taktiež oznámila svoju vlastnú kryptomenu. Okrem toho táto banka výrazne otočila aj pri Bitcoine samotnom, keď mu vo svojich posledných analýzach predikuje taktiež rast ceny.
Trend splynutia krypto a bankového sveta skutočne nastáva aj na druhej strane. Nielenže banky čoraz viac integrujú kryptomeny, ale aj prvé Bitcoinové firmy a burzy sa stávajú bankami. V lete to oznámila ikonická Bitcoinová firma Xapo a prednedávnom taktiež aj jedna z najväčších kryptomenových búrz Kraken. Podobnými ambíciami sa netají ani švajčiarska firma Bitcoin Suisse.
Inštitúcie nakupujú Bitcoiny
Jedným zo silných trendov posledných týždňov je taktiež nákup Bitcoinu zo strany firiem a inštitúcií, ktoré presúvajú svoje hotovostné rezervy z dolára do BTC. Najväčším takýmto nákupom sa pýši spoločnosť MicroStrategy, ktorá počas leta nakúpila bitcoiny v hodnote 425 milónov USD.
Medzi ďalšie firmy patria aj spoločnosti Square či Stone Ride Holdings. Kumulovaná hodnota bitcoinových rezerv týchto firiem predstavuje viac než 11 miliárd dolárov.
Tento trend sa stáva čím ďalej tým viac prítomný naprieč celým finančným svetom. Bitcoin a kryptomeny sú aktíva, o ktoré sa zaujímajú už aj tí najväčší hráči – hedžové či penzijné fondy.
Po nedávnych pozitívnych vyjadreniach k Bitcoinu zo strany miliardára a manažéra hedžových fondov Paula Tudora Jonesa sa k nemu pripojil teraz aj veterán z Wall Street a legenda v investovaní do podielových fondov Bill Miller, ktorý v interview pre CNBC povedal, že riziko, že by Bitcoin išiel k nule je najnižšie, aké kedy v histórii bolo.
Miller rovnako vyjadril predikciu, že veľké inštitúcie budú nakupovať Bitcoin aj naďalej a vo väčšom. Kúpna sila dolára dlhodobo klesá. Viaceré spoločnosti preto držia hodnotu v Bitcoine.
Dlhoočakávaný míľnik Etherea je na dosah
S niekoľkoročným oneskorením, ale predsa. Dlhoočakávaný prechod Ethereum siete z energeticky náročného konsenzuálneho mechanizmu Proof-of-Work na Proof-of-Stake je za dverami. Zmena protokolu a nultá fáza ETH 2.0 by mala nastať v nasledujúcich týždňoch. Momentálne to vyzerá na začiatok decembra.
Technologicky sa jedná o veľmi náročnú zmenu, na ktorej vývojári pracovali posledné roky, a ktorá možno prinesie ešte rôzne nástrahy vo forme chýb v kóde. Jednou z najvýznamnejších noviniek v rámci tejto zmeny je spustenie tzv. stakingu. Staking umožní získavanie nových etherov komukoľvek, kto vloží do nového "beacon chainu" presne 32 etherov a bude participovať na validácii transakcií.
Samotný proces je pomerne náročný a vyžaduje si aj zaobstaranie pokročilej hardvérovej výbavy. Časom by však táto funkcionalita mala do Ethereum ekosystému prilákať taktiež ďalší kapitál.
DeFi rastie ako z vody
Ekosystém DeFi, alebo aj Decentralized Finance, v posledných mesiacoch narástol o niekoľko miliárd dolárov. Hoci v posledných týždňoch tento segment trhu mierne spomalil a nastalo obdobie konsolidácie, stále vzniká obrovské množstvo projektov a aplikácií, ktoré lákajú nový kapitál.
Ekosystém DeFi aplikácií sa nerozrastá len v rámci Etherea, ale začína akcelerovať aj v rámci alternatívnych platforiem na smart kontrakty ako Cosmos či Polkadot. Pole konkurentov Etherea sa stále ďalej rozširuje a aktivitu badať aj na platformách ako Solana či Avalanche.
December má navyše priniesť spustenie ďalšieho dlhoočakávaného projektu, ktorý by mohol zamiešať karty v tomto segmente – Dfinity. Kryptomenový trh preto neutícha ani na chvíľu a každý deň prináša zaujímavé udalosti a novinky.
Záujem o ne rastie a spolu s ním aj objem obchodov a ich cena. Všetky indície nasvedčujú, že sa vo svete kryptomien v nasledujúce mesiace máme načo tešiť!
Recommended
Ďalšie články

with Fumbi