Prečo sa oplatí investovať do kryptomien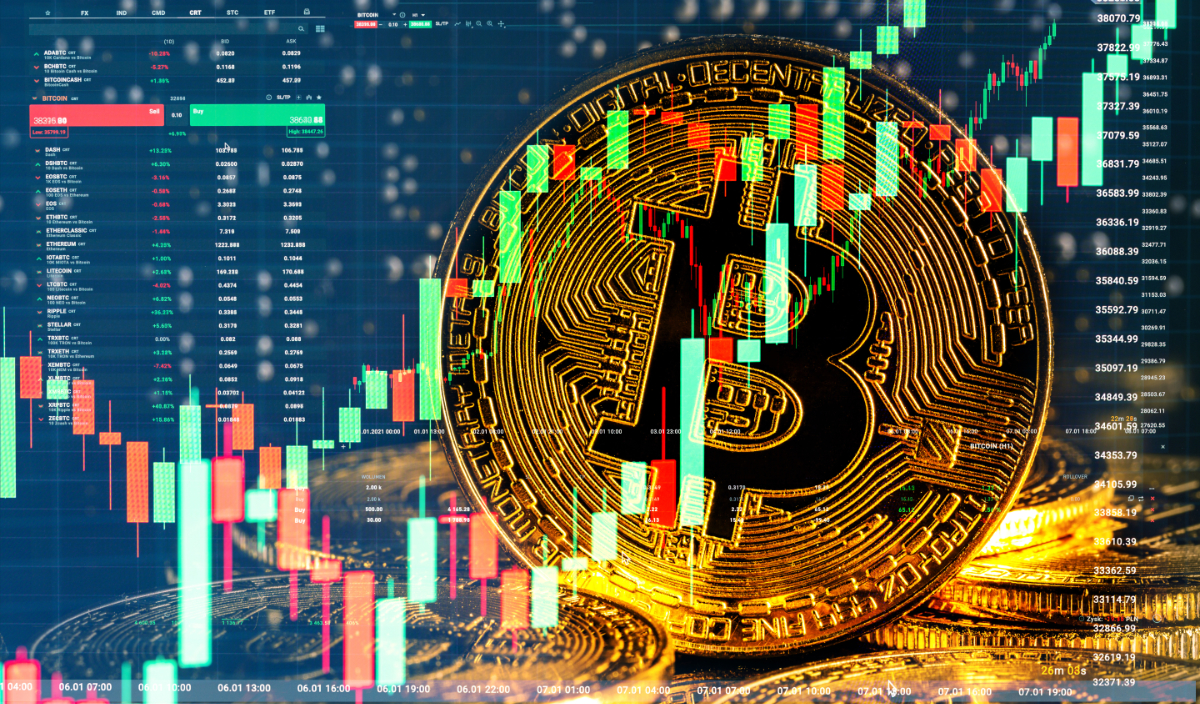 Bitcoin je prvá internetová kryptomena. Vznikol v roku 2009 a odštartoval zrod úplne nového trhu a zároveň aj investičných príležitostí. Dnes už na svete existuje vyše 13 000 kryptomien a stále vznikajú nové. Trh je však ešte len na začiatku a odborníci predpokladajú, že sa bude ďalej rozvíjať. To znamená, že máte teraz výbornú príležitosť na zhodnotenie svojich voľných financií.
Kryptomeny sú rýchlo rastúce odvetvie, do ktorého investuje stále viac ľudí aj spoločností na celom svete. Nenechajte si uniknúť túto príležitosť a začnite aj vy investovať čo najskôr. Čím skôr totiž začnete, tým viac si môžete nasporiť na svoju budúcnosť.
Expert na kryptomeny a zároveň zakladateľ Fumbi Network Juraj Forgács predpokladá, že hodnota Bitcoinu môže byť do 4 rokov až 400 000 €. Vďaka Fumbi môžete veľmi jednoducho, prehľadne a bezpečne investovať do silných kryptomien ako Bitcoin, Ethereum, Cardano, Polkadot a iných aj vy.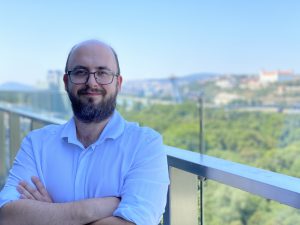 Začnite s Fumbi
S Fumbi môžete investovať veľmi jednoducho. Za pár minút sa bezplatne zaregistrujete a začať investovať môžete už od 50 €. Nemusíte sa stať odborníkom na kryptomeny – vo Fumbi pracuje tím expertov, ktorí sa o investovanie postarajú za vás. Vy si iba vyberiete produkt, ktorý vám najviac vyhovuje.
Pripravte sa na svoju budúcnosť
Ak si chcete sporiť na svoju budúcnosť, výborným riešením je dlhodobé investovanie. Opakovanie menších mesačných vkladov je rozumnou stratégiou, pri ktorej znižujete riziko zle načasovaného nákupu, keď sú ceny a trh relatívne vysoko.
Trh s kryptomenami má neporovnateľný rastový potenciál, ale aj možnosť cenových výkyvov. Je preto rozumné znížiť riziko spriemerovaním nákupných cien. Vo svojej banke si môžete založiť trvalý príkaz, vďaka čomu nebudete musieť na vkladanie myslieť a plánovať si ho.
Vyberte si produkt, ktorý vám vyhovuje najviac
S Fumbi Index Portfóliom investujete do celého portfólia kryptomien, ktoré spĺňajú naše vysoké štandardy. Fumbi Algoritmus financie inteligentne distribuuje – sleduje celkový vývoj na trhu a nespolieha sa na jednotlivé kryptomeny. Zistite viac o tom, ako vyberáme kryptomeny do nášho portfólia.
Najkonzervatívnejšiu investičnú stratégiu vám prináša Fumbi Bitcoin and Gold, v ktorom sme jedinečne prepojili potenciál rýchlo rastúceho odvetvia kryptomien so stabilitou reálneho zlata. Okrem Bitcoinu s ním totiž investujete aj do kryptomeny PAX Gold, ktorá je unikátna v tom, že je krytá reálnym zlatom.
Zlato dlhodobo patrí k obľúbeným investičným artiklom a v tomto produkte ukotví vašu investíciu – inteligentný algoritmus totiž financie priebežne rebalansuje, aby boli vždy rozdelené v pomere 50:50. To znamená, že keď hodnota bitcoinu stúpne, časť sa odpredá a kúpi sa zlato a naopak. Vďaka tomu budete predávať a nakupovať vtedy, keď je to výhodné. Prečítajte si o benefitoch Fumbi Bitcoin a Zlato.
Ak chcete investovať iba do niektorých kryptomien, môžete to urobiť s produktom Fumbi Custom a firemný majetok môžete zhodnotiť s účtom Fumbi Business.
Začať môžete s investíciou už od 50 €
Spoločnosť Fumbi vznikla v roku 2018 a odvtedy prináša širokej verejnosti možnosť investovať do kryptomien jednoduchým a bezpečným spôsobom. Dôveruje jej už vyše 70 000 registrovaných používateľov. Nemusíte si zakladať peňaženky a vytvárať si účty na medzinárodných burzách. Investovať do kryptomien začnete za pár klikov a to s investíciou už od 50 €.
Recommended
More articles

with Fumbi