Pri poklesoch kryptomien nie ste v strate, kým nevyberiete
Trh kryptomien má veľký potenciál rastu, ale zároveň je aj značne volatilný, takže môže podliehať častým výkyvom. Aj keď niekedy rýchlo klesá, viacerí odborníci sa zhodujú, že by mal v budúcnosti ešte výrazne rásť. Ak ste začiatočník v investovaní do kryptomien, tak sa môže stať, že trh klesne a hodnota vašej investície bude vyzerať ako strata. Ale v skutočnosti o tom, či budete v strate, rozhodujete iba vy sami tým, ako na pokles trhu zareagujete.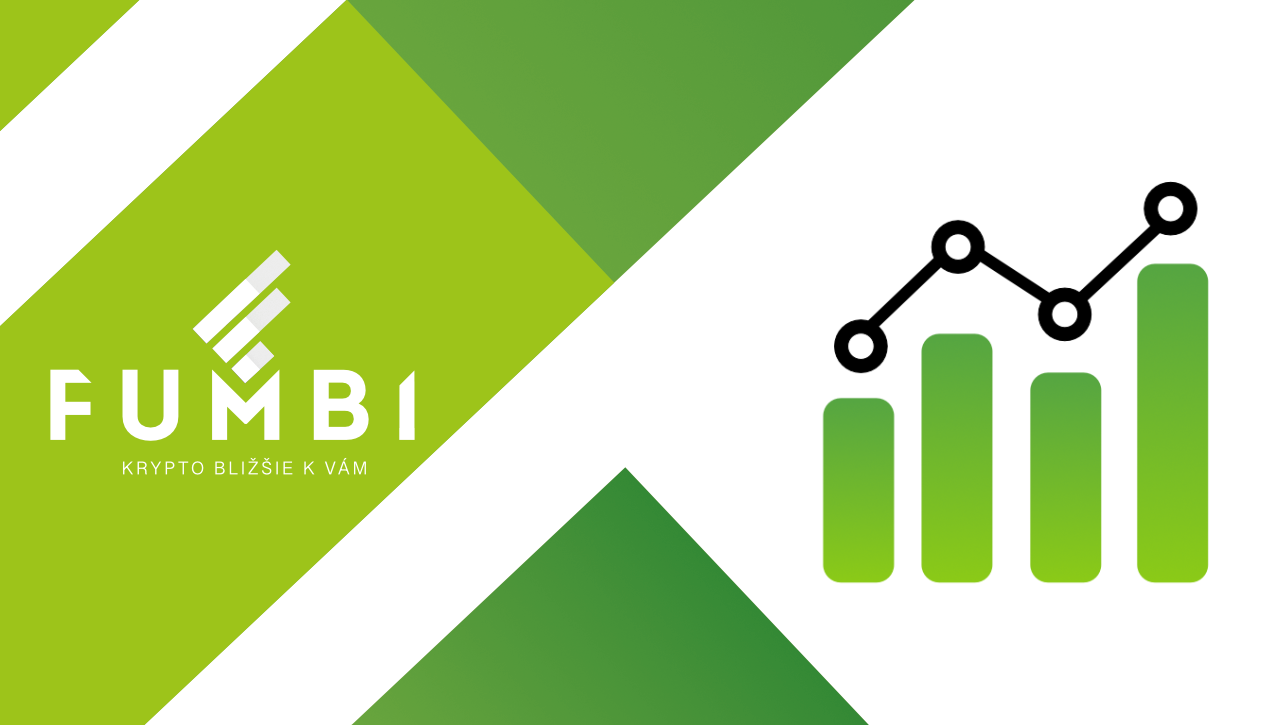 Radšej investovať ako špekulovať
Investície do kryptomien sa správajú rovnako ako do čohokoľvek iného. Všetky trhy niekedy stúpajú a niekedy klesajú a kryptomeny nie sú výnimkou. Odlišujú sa od iných aktív len v miere, čase a rýchlosti týchto výkyvov. Trh kryptomien je volatilný, čo môže začínajúcich investorov znervózňovať. Ale sú to práve cenové korekcie, ktoré predstavujú príležitosť rozšíriť si svoje investičné portfólio.
Sústreďte sa radšej na dlhodobé investovanie a nie na špekulovanie, pri ktorom majú ľudia za cieľ rýchlo dosiahnuť zisk. Špekulovanie je spojené s veľkým rizikom, pretože v krátkom čase nevie vývoj trhu predvídať nikto. Čo sa však dá predvídať lepšie, je dlhodobý rast trhu. Investorom sa často osvedčilo, že čím dlhšie majú svoje financie zainvestované, tým majú vyššiu šancu dosiahnuť zisky. A práve na tom, že bude trh kryptomien dlhodobo rásť, sú postavené aj produkty Fumbi.
Strata v skutočnosti nie je stratou
Keď sú vaše prostriedky investované do kryptomien a kryptomenový trh klesá, môžete mať ľahko pocit, že prichádzate o svoje peniaze. To však nie je pravda až do momentu, kým svoje kryptomeny nepredáte v nevhodnom čase. Zatiaľ čo korekcie na kryptomenovom trhu nie sú tá najpríjemnejšia vec, dlhodobí investori vedia, že trh prirodzene rastie a klesá a ten kryptomenový obzvlášť. Udržanie si investície v kryptomenách, keď trh klesá, je jediný spôsob, ako môže vaše portfólio neskôr profitovať z oživenia trhu.
Obrat na trhu môže ľahko vrátiť investície späť k rentabilite, častokrát s dodatočným ziskom. Naopak, ak vypredáte všetky svoje kryptomeny v čase keď trh klesá, neexistuje nádej na zotavenie. Pri poklesoch preto nie ste v strate, ako sa vám môže na prvý pohľad zdať – pokiaľ svoje kryptomeny nepredáte.
Ak teraz nakúpite bitcoin, nemusí to automaticky znamenať, že o mesiac budete v zisku. Po mesiaci, dokonca aj po polroku, môžete byť veľmi ľahko v strate bez toho, aby to narúšalo predpoklad dlhodobého nárastu. Je dobré si uvedomiť, že možný stonásobný nárast ceny v horizonte pár rokov sa nezaobíde bez väčších turbulencií.
Čo teda robiť, keď je trh v červených číslach?
Lepšou stratégiou namiesto vypredania je rebalansovanie portfólia tak, aby zodpovedalo trhovým podmienkam a vyhliadkam, a udržovalo si tak celkovú požadovanú kombináciu kryptoaktív.
Ak ste napríklad v minulosti vložili 1 000 € a hodnota vašej investície klesne o 50 % na 500 €, ste v nerealizovanej strate. Čo teraz?
Ak svoje kryptomeny nepredáte a hodnota investície narastie o 100 %, mali by ste znova svoj počiatočný vklad 1 000 €.
V prípade, že by ste práve v tomto poklese na 500 € ešte vložili ďalších 1 000 €, vaša aktuálna investícia by bola 1 500 €. Po 100 % náraste trhu by predstavovala sumu 3 000 €. Po odpočítaní vašich vkladov v hodnote 2 000 € to znamená čistý zisk 1 000 €.
Ak by ste však v prípade poklesu o 50 % vybrali zvyšok svojej investície, nemohli by ste už z nárastu trhu profitovať.
Preto sa môže oplatiť vkladať peniaze vtedy, keď trh klesá.
Investujte do kryptomien jednoducho s Fumbi
Ak uvažujete o investovaní do kryptomien, Fumbi je tu pre vás. Vďaka nám môžete investovať jednoducho, prehľadne a bezpečne.
Naše Fumbi Index Portfolio sleduje trhovú kapitalizáciu kryptomien, pričom je denne vyvažované naším vlastným inteligentným Fumbi Algoritmom. Algoritmus kopíruje celkový rast trhu a nespolieha sa na jednotlivé kryptomeny.
Na dlhodobé sporenie na budúcnosť môžete využiť aj náš najnovší produkt Fumbi Bitcoin and Gold. V ňom sú unikátne spojené výhody dvoch svetov: potenciál rýchlo rastúceho Bitcoinu a zároveň stabilita reálneho zlata. Okrem Bitcoinu v ňom totiž investujete aj do kryptomeny PAX Gold, ktorá je krytá skutočným zlatom uloženým spoločnosťou Paxos. Zlato možné výkyvy stabilizuje.
Na uloženie kryptomien používame Ledger Vault, čo je jedno z najdôveryhodnejších a najbezpečnejších spôsobov uloženia kryptomien na svete a zároveň sme jedinou platformou na investovanie do kryptomien, ktorá pravidelne vykonáva nezávislý audit peňaženiek.
Recommended
Ďalšie články

with Fumbi