1000 registrations in the Fumbi network crossed
At Fumbi, we reached a significant milestone this week. Our registration base has outgrown 1000 users. We are very pleased at this interest in safe investing into cryptocurrencies and that it is us who people choose to take this investment step with.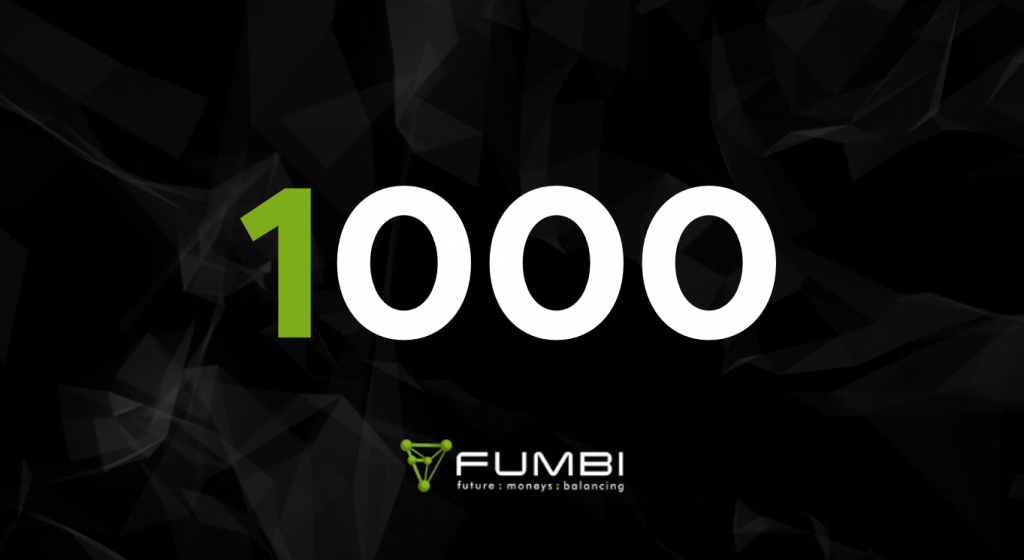 We started Fumbi only earlier this year, more precisely at the end of January. So far, we have primarily focused on the Slovak market, so we consider our first 1000 registrations a fantastic result. Our progress has also been positively influenced by the overall situation on the steadily growing cryptocurrency market, which enables us to boast of an average profit of our investors standing at about 25%.
New services have been added
In addition to Fumbi Easy Investing, which is currently our most popular service, people also opt for our second product – Saving Plan, under which they can deposit small amounts on a regular, monthly basis. This reduces their investment risk that could occur in the event of sudden market fluctuations. Currently, negotiations with several companies on the Retirement Plan are under way, as these companies wish to make this interesting benefit available to their employees.
We educate
Fumbi is not all about investing into cryptocurrencies. We know and understand that the topic of cryptocurrencies is still very unknown to the general public. That is why we regularly organize lectures in interesting places such as Campus Cowork and HubHub, where we try to explain to people the importance of cryptocurrencies and their positive impact on social and economic layers of society.
Follow us on FB not to miss out on our interesting lectures.
Further we go
Excited by our positive results, we strive on. We plan to further accelerate and automate deposits and withdrawals. We are preparing other interesting products for larger investors as well as collaborations that will contribute to security and trust.
If you are not yet a Fumbi member, you can register here:
Take a free peek into our service and find out what benefits the Fumbi.network holds for you.
Odporúčame
More articles

with Fumbi