Fumbi is delisting Ripple from Fumbi Index
On the other hand, its relative centralization around the main company — Ripple Labs — that holds the vast majority of the coin's supply has raised a lot of questions since the company's launch. Pre-mined supply in the company' possession allowed it to steer the market price which resulted in a number of civil lawsuits initiated by the cryptocurrency's early investors from 2013.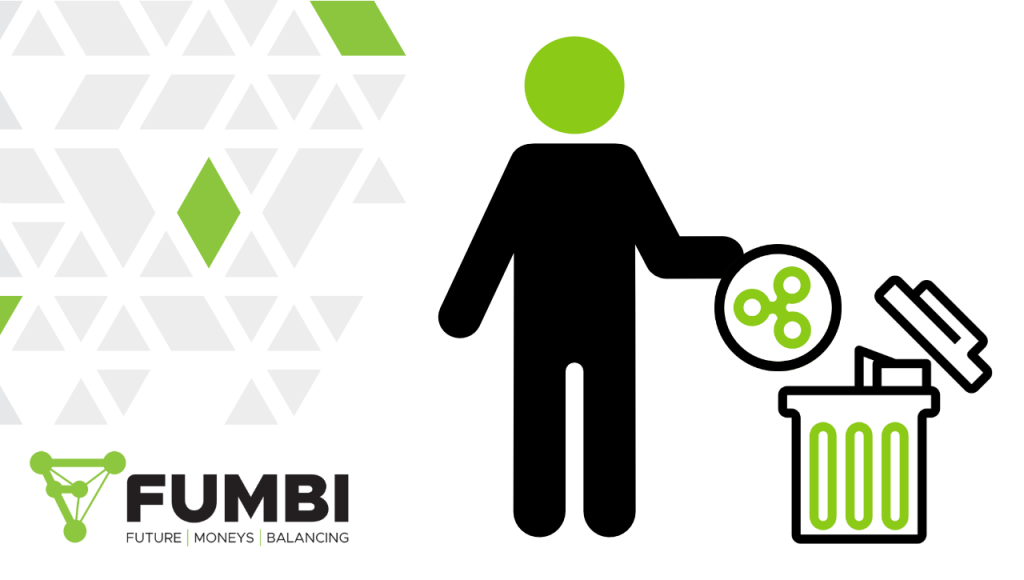 Securities Exchange Commission
US regulator, Securities Exchange Commission (SEC) has been known for a thorough and aggressive approach towards protection of consumers. Last week SEC finally charged Ripple Labs and its executives with Conducting $1.3 Billion Unregistered Securities Offering.
According to the SEC, the way the company sold XRP tokens to investors either for money or in-kind considerations such as labor falls under the category of fundraising via securities. This interpretation could result in XRP token itself being treated as security. By this time it is not clear yet whether the SEC will file criminal complaints as well.
Howey test
There is no narrow definition of securities in the USA. To assess whether a business transaction represents an investment contract, and thus falls under the category of securities (Securities Exchange Act, 1934), the Howey test is applied.
If a person invests the money with expectations of profit that results from managerial efforts performed by a third party, such a venture represents an investment contract and falls under securities, according to the Howey test.
Cryptocurrencies and securities in the US
Cryptocurrencies in general are not considered to be securities as defined in the Howey test because they are decentralized and there is no single third party. Especially in the case of Bitcoin and Ethereum, they have been explicitly excluded by the SEC. Therefore it is safe to assume that other cryptocurrencies don't fall into this category as long as they have not involved ICOs (Initial Coin Offerings).
In the case of Ripple, the crucial aspect was the power concentrated in the hands of Ripple Labs because it can be claimed that XRP appreciation is largely dependent on the efforts of the company. Moreover, the company founders have been promoting XRP aggressively and have been vocal about XRP being potentially a profitable investment.
Why have we delisted XRP
As part of our due diligence when selecting cryptocurrencies for our Fumbi Index we have decided to delist XRP token from Fumbi Index in order to minimize financial losses and protect the portfolios of our clients. In the case that XRP would be officially recognized as a security it can easily become an illiquid asset. Therefore, we sold all the XRP tokens within two hours after the SEC announcement.
This is one of the advantages of investing through an algorithmically rebalanced Fumbi Index where we add, and in cases like this, also remove crypto assets that could negatively affect your portfolio. Following the SEC complaint, the price of XRP token fell almost 50% within a few hours. Fumbi clients barely suffered from this decline as we acted promptly to protect our clients.
Odporúčame
More articles

with Fumbi