Fumbi is launching a new feature – Partial Withdrawal
The option of a partial withdrawal has been the most anticipated feature in Fumbi so far. Over the past week, we have completed its development and launched a beta version, which has been successfully tested by several clients.
Today, we are officially launching the Partial Withdrawal for everybody at Fumbi.
When is the Partial Withdrawal available for you?
To take full advantage of the partial withdrawal feature for individual products, you must have invested at least € 500 in any of our products. This € 500 can also be the sum of several of your deposits.
The minimum amount you can withdraw by partial withdrawal is € 50.
The minimum value of cryptocurrencies that you can leave in your Fumbi account after Partial Withdrawal is € 50. Should the balance value be lower, you must either withdraw all or lower the partial withdrawal amount.
Partial Withdrawal and Success Fee?
Partial withdrawal only from the profit – If you withdraw from your profit, the fees are calculated from the withdrawn amount in accordance with the price list.
Partial withdrawal is greater than profit – If you withdraw an amount higher than profit, the success fee is calculated from the profit only. The rest of your withdrawal will reduce your Investment in Fumbi, which will serve as the basis for calculating the success fee in the future.
Partial withdrawal at a loss – If you withdraw part of your Investment at a loss, you do not pay any success fee. As in the previous point, your Partial Withdrawal will reduce your Investment in Fumbi.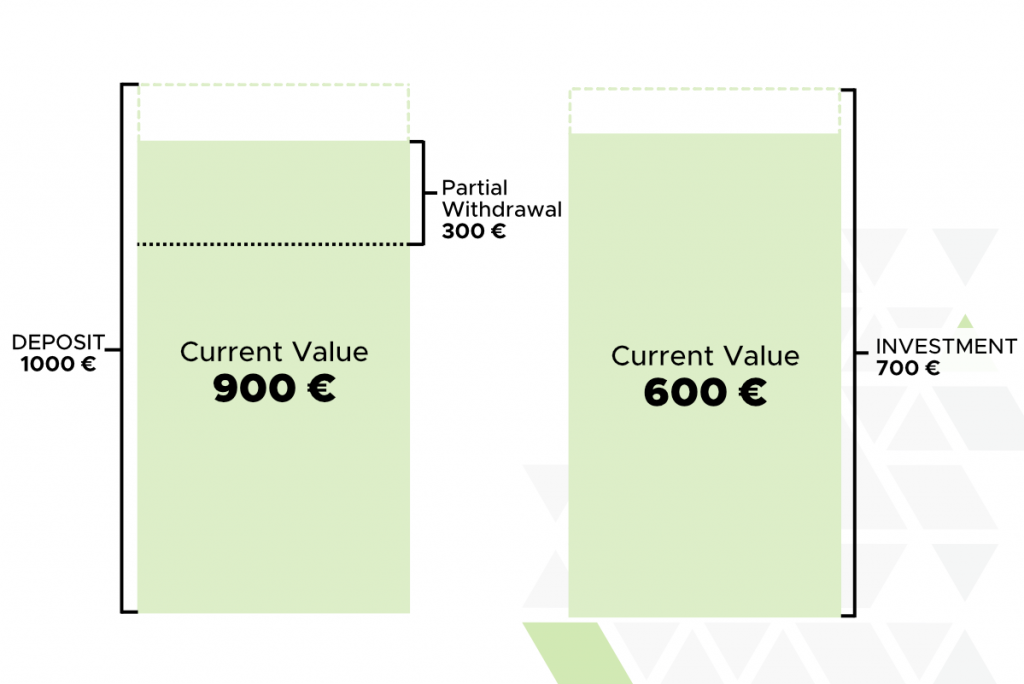 Investment means the sum of deposits lowered by withdrawals that were not withdrawals from profit.
We want Fumbi to always be transparent and convenient for our clients. All applicable fees will be displayed while entering the amount to be withdrawn prior to the confirmation.
Odporúčame
More articles

with Fumbi