The Fumbi Index Portfolio Regular Update – March 2022
Another three months have passed, and we are again performing the regular quartal actualisation of our Fumbi Index Portfolio. We are adding new cryptoassets with investment and technological potential and removing those that no longer meet our high standards. We select for you the best available cryptoassets based on active research and market analysis.
The goal of the regular actualisation of the Fumbi Index Portfolio is to ensure the most complex and accurate mirroring of movements of the whole crypto market. Fumbi Algorithm is rebalancing more than 20 crypto assets each day, thus reducing the chance of possible deviation to a minimum.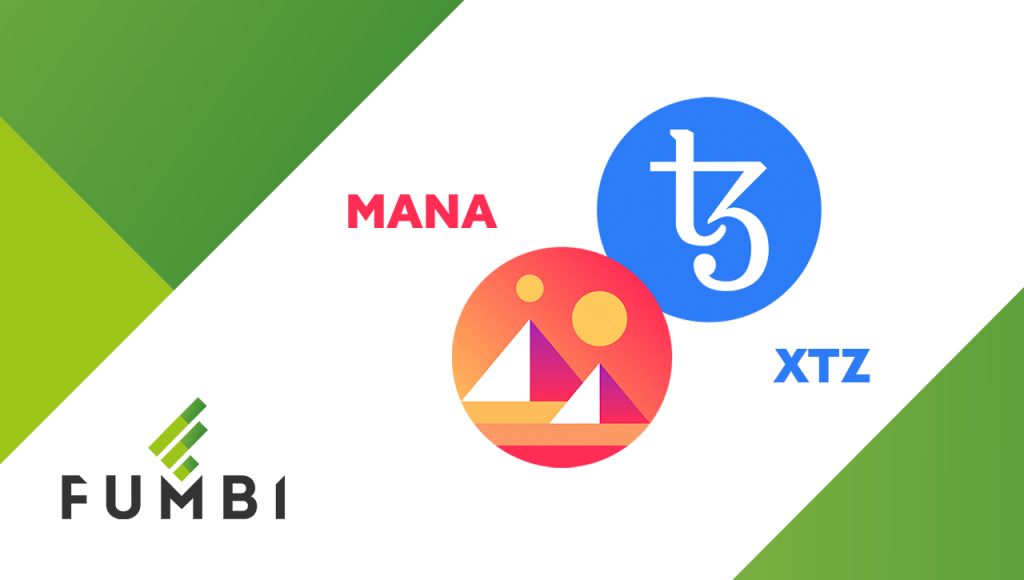 Is it better to invest in a single cryptocurrency or diversify the portfolio?
Diversification is a technique that lowers the investment risk by allocating the investment in multiple financial tools. The purpose of diversification is maximum profitability through investing in multiple assets, while each asset should react differently to a change in market conditions.
One of the main advantages of cryptocurrency diversification is minimising the risks. Diversification helps investors control these risks. An investment in just one cryptocurrency generates 100% profits but also 100% losses. Over the past four years, Bitcoin's market domination compared to altcoins went down from 85% to about 40-45%. That means many other alternative cryptoassests have joined the market, and their value has substantially grown over the years.
One of the ideal approaches to investing is diversification through an actively administered investment portfolio. Investing through the portfolio provides an opportunity for higher profits from multiple assets compared to a single-asset investment.
An important part of an actively administered portfolio is its rebalancing. The adjustment of scales of individual cryptocurrencies based on the market's movements ensures that the portfolio is always up to date and prepared to generate the highest possible profits based on the market development.
At Fumbi, we provide you with the option of monthly investments in a dynamic, rebalanced investment portfolio through our Fumbi Index Portfolio, with deposits starting at €50.
Which cryptocurrencies did we add to the portfolio?
We carefully observe the crypto market development daily and analyse many cryptoassets to choose the best.
This time we added to the Fumbi Index Portfolio the following assets:
Decentraland (MANA) – Decentraland is building a decentralised virtual world founded on a blockchain. It allows its users to create, experience, and turn the created content and applications into money. It is built primarily on the Ethereum blockchain, and it's one of the first virtual worlds that uses blockchain to monitor the ownership of virtual assets. MANA is the native token of Decentraland, which functions as a digital currency and a voting right for its holders in the Decetraland DAO.
Tezos (XTZ) – Tezos is a platform supporting decentralised applications and smart contract administration. Tezos uses delegated Proof of State for transaction verification and contains a self-service blockchain for the administration of the whole chain.
Which cryptocurrencies did we remove from the portfolio?
Part of the portfolio's actualisation is also the removal of cryptoassets that no longer meet our strict conditions for selection. Besides that, we also removed some cryptoassets because of low network activity in recent months or relatively low market profitability compared with the competition.
Removed cryptocurrencies:
Invest regularly
Like investing in stocks or commodities through investment brokers, investing in cryptocurrencies can also be automated through reliable crypto-investment companies. Fumbi offers the possibility of regular automated investing in cryptocurrencies, thanks to which you can secure averaging of your investment costs.
Cost averaging is an investment technique where investors invest a certain set amount in their preferred cryptocurrency or investment portfolio every month regardless of the current price.
The idea behind investment cost averaging is to reduce investment risks by investing a set amount into the same asset over a certain period. The added value of this investment strategy is that investors don't have to worry about purchasing cryptocurrency during the market peak.
How do we select cryptocurrencies?
At Fumbi, we follow strict rules for selecting cryptocurrencies for our portfolio. Besides formal criteria relating to liquidity, market capitalisation, or storage options, the cryptoassets must have strong fundamentals in three key categories on the market: payment systems, decentralised finance, and Web 3.
You can read more about our portfolio choices in the following article: – Fumbi Index Portfolio Thesis
Odporúčame
More articles

with Fumbi