What can you find in your new profile?
The new profile is here. For us at Fumbi, but also for all our clients, it is a big step forward. Fumbi will no longer be just about the Fumbi Index, but new products and services will be added in a moment. What can you find in the new profile already?
Overview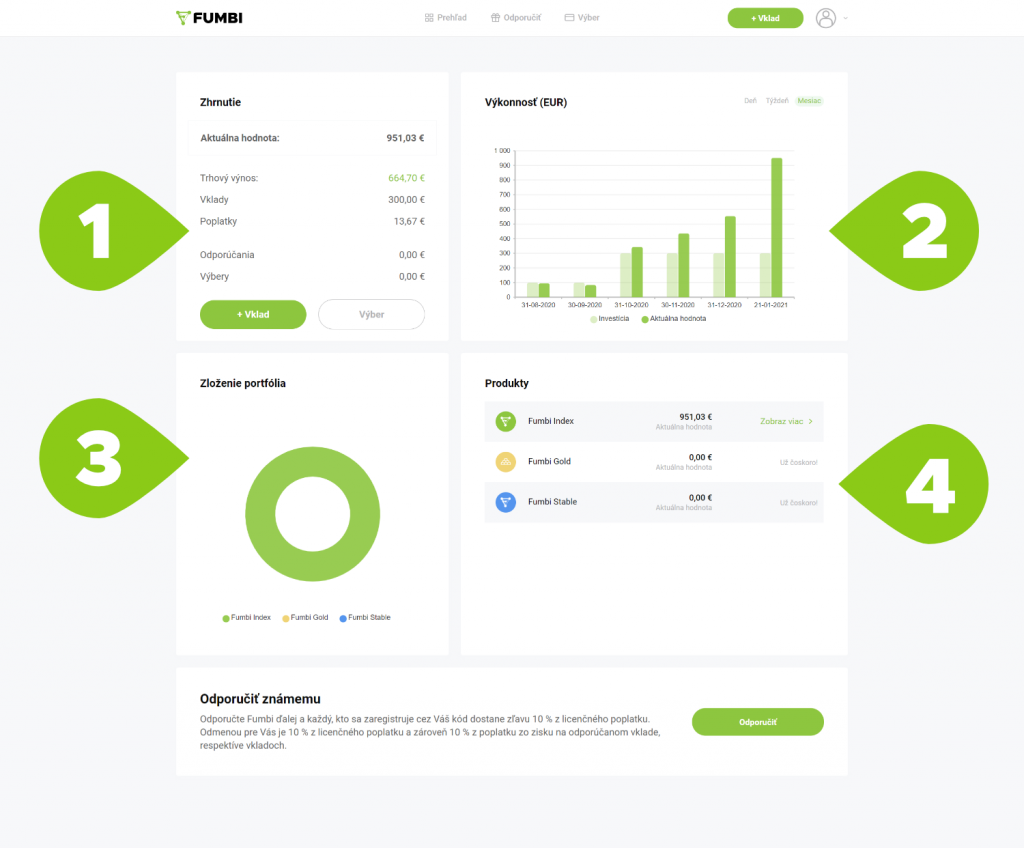 1. Summary
In the Summary area, you will find a general overview of all your investments. You can also see the Current Value of your portfolio there. The market return shows your profit or loss. The total fees you paid at Fumbi so far as well as the profit from referrals. If you make selections from individual products in the future, they will be shown all together in a summary.
2. Performance
The performance graph shows the evolution of your investment over a period of time. If you have a long-term investment with us, you can see your deposit and its current value in the selected period (day, week, or month).
3. Portfolio Composition
At the moment, all customers have their investments stored only within the Fumbi Index Portfolio. However, as we have already announced, we are also preparing other products. If you invest in others, you will see the ratio of values of individual Fumbi products too.
4. Products
As the window, itself suggests, you will see individual Fumbi products here. If you invest in one or more of them, you will see their current value here. Through this window, you will be able to open individual products one-by-one and view the details of the transaction or later set individual functions such as stop loss and others.
Odporúčame
More articles

with Fumbi