Fumbi is expanding with a new logo, and new headquarters!
We have recently celebrated reaching 50 000 registrations as well as acquiring an investment of 1.5 million euro, milestones only achievable thanks to our users. But that's not all.
Team Fumbi keeps growing to allow us to keep perfecting our products, come up with new ideas, refine our services and broaden our scope to new markets.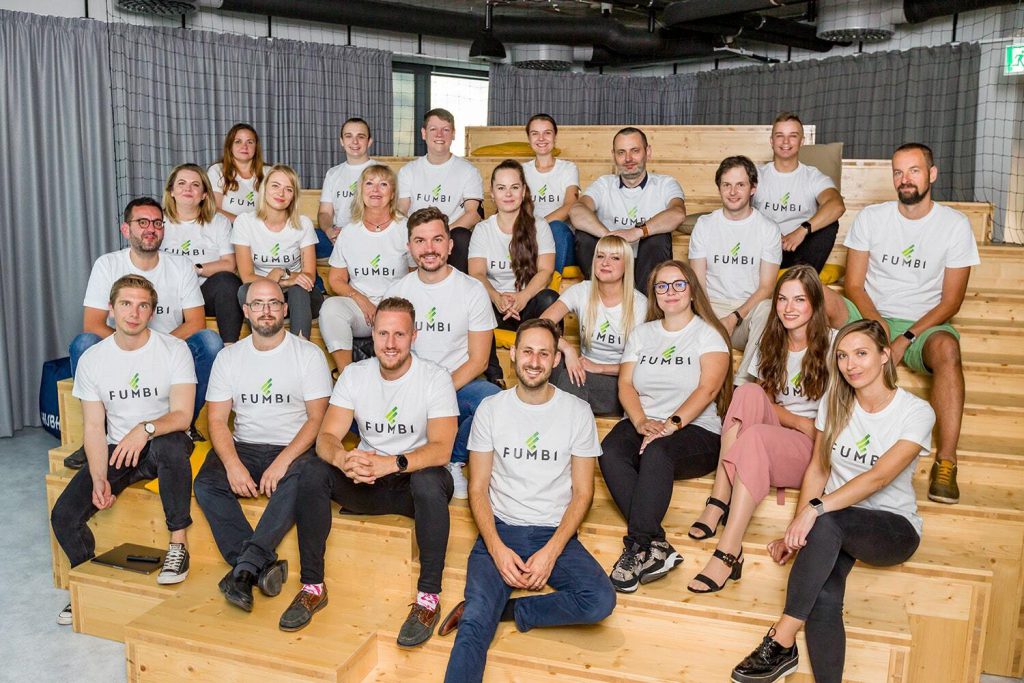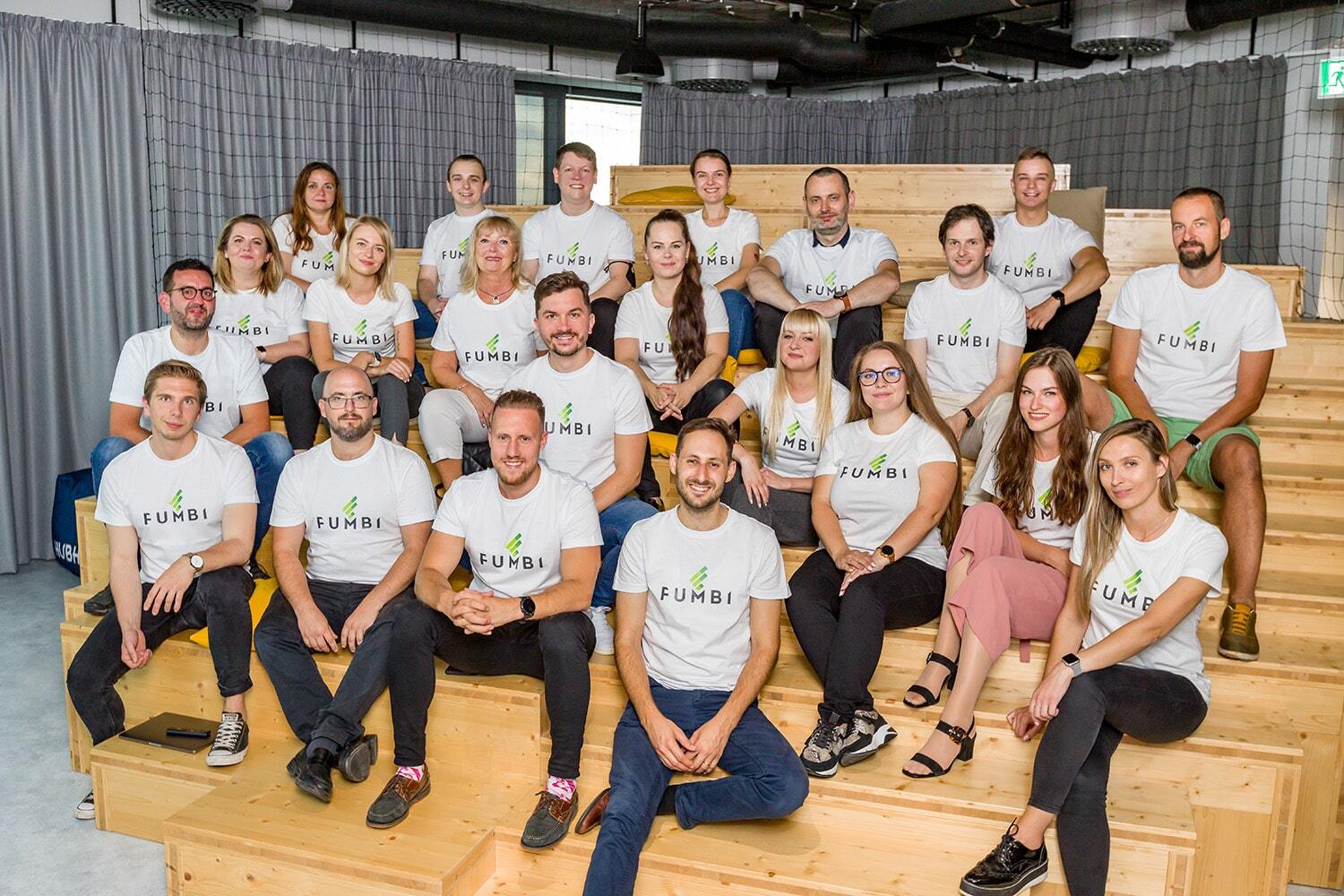 Our old office was getting a bit cramped, especially with our team gaining numbers, and we thought it a good time as any to move our headquarters. We are now settling into the new HubHub offices, situated in the brand-new Nivy Tower in Bratislava.
Fumbi has a new logo
To reflect our growth, we have decided to part ways with our old logo, and Fumbi now brandishes a new visual identity. The new logo echoes the seriousness with which we fulfil our vision of bringing the power and potential of the cryptocurrency world to the general public. The logo also showcases the dynamic nature within our progress and our ability to develop state-of-the-art innovative solutions.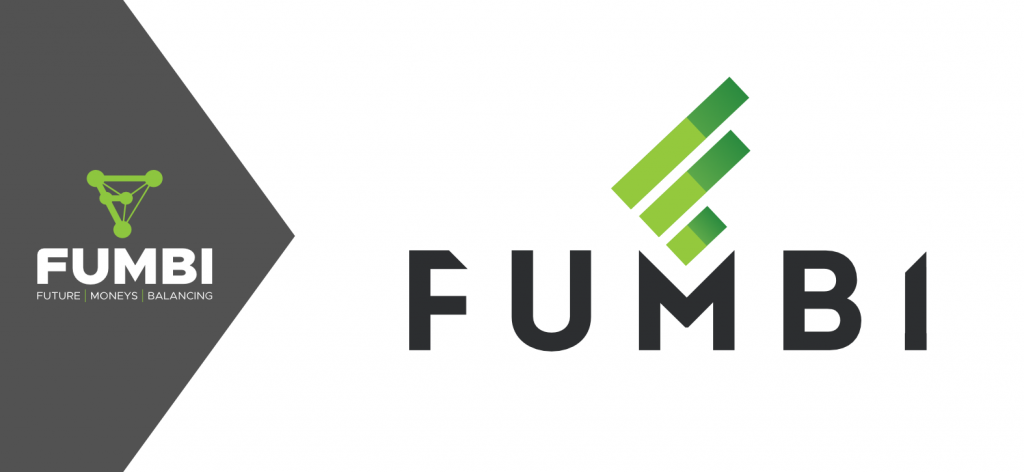 Fumbi is an industry leader in Slovakia when it comes to cryptocurrency investments
Fumbi Network was founded by renowned cryptocurrency expert Juraj Forgács in 2018. Our record for the number of users was shattered this year, when we gained a staggering 30 000 new registrations and counting.
Due to popular demand, Fumbi incorporated Fumbi Business amongst our line of products, which allows legal persons to diversify their assets into the crypto market. Most of our userbase is still in Slovakia, but we have successfully advanced into Czechia and Poland, with other eastern-European markets to follow.
We have added Fumbi Custom as well into our line of products available to physical persons this year. Fumbi Custom is intended for more proficient users, which keep tabs on the cryptocurrency market and want to build their own, custom, portfolio.
Our flagship and most popular product remains Fumbi Index Portfolio, which is managed by our sophisticated Fumbi Algorithm in order to best reflect the growth of the whole market and minimise reliance on individual cryptocurrencies.
Join us, you can start with a deposit from 50 €.
Odporúčame
More articles

with Fumbi